In Vietnamese culinary culture, fish sauce has become an essential and distinctive product in every dish, from simple home-cooked meals to elaborate feasts. Tam Duc takes pride in being one of the companies that have maintained the tradition of producing pure fish sauce using traditional methods.
When we mention fish sauce, it's impossible not to evoke warm emotions associated with every family meal, sweet memories during holidays and festivals, or joyful gatherings. Tam Duc fish sauce has been an integral part of millions of Vietnamese families, not only domestically but also across distant corners of the world.
The uniqueness and richness of Tam Duc fish sauce originate from the use of carefully-selected natural ingredients and strict adherence to traditional production methods at every stage. Tam Duc fish sauce is crafted from the finest sea fish and purest salt, creating a perfectly balanced and savory flavor.
What makes Tam Duc fish sauce truly exceptional is its production process, which refrains from using any preservatives or artificial additives, preserving the natural and impeccable taste bestowed by nature.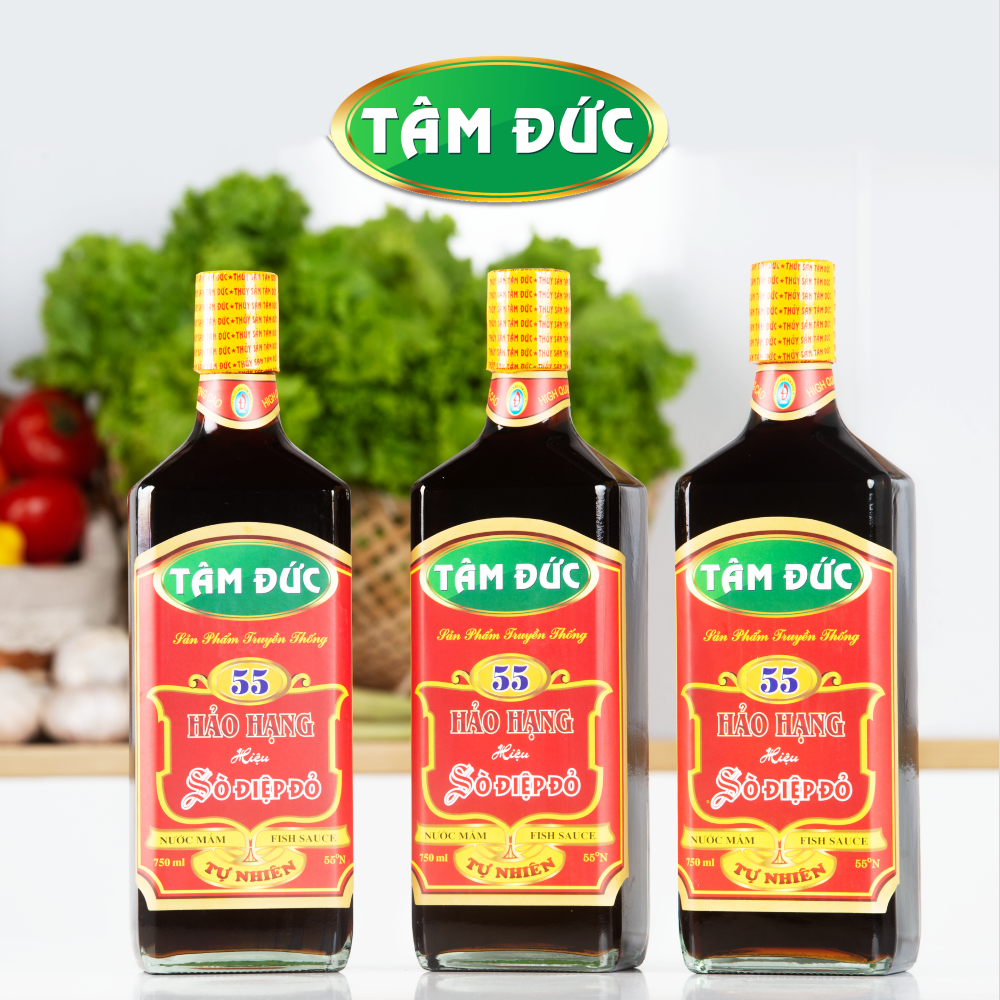 With years of experience and dedication from skilled culinary artisans, Tam Duc has steadily established its position in the market. To ensure quality and safety for consumers, Tam Duc has invested in building a modern and advanced laboratory, where every production step, from raw materials to finished products, is meticulously tested. Tam Duc fish sauce has met the food safety standards of Vietnam and received HACCP CODE:2003 certification from the Directorate for Standards, Metrology and Quality.
The commitment and passion of the Tam Duc staff have been recognized through awards and gold medals at CODEX food fairs, international industrial fairs, export fairs, and numerous accolades from customers both domestically and internationally. This demonstrates that Tam Duc fish sauce is not just a culinary product but also a cultural symbol, a source of pride, and confidence for the Vietnamese people.
Beyond its connection to the homeland, Tam Duc fish sauce has also become a representative of Vietnamese cuisine worldwide. The success and reputation of TÂM ĐỨC have helped bring our nation's traditional culture and flavors to every corner of the globe.
With gratitude and pride, we commit to continue maintaining and elevating the value of Tam Duc fish sauce, contributing to the preservation and dissemination of the unique essence of Vietnamese cuisine to the world!
Một bát nước mắm giữa mâm cơm
Cả nhà cung chấm, nức mùi thơm
Mắm ngon từng giọt từ con cá
Chất chứa yêu thương luôn đong đầy